Stephen J. Eskilson's Graphic Design: A New History does an excellent job of discussing the developments in graphic design from the past, to the present. Providing insightful information on various mediums, specific artists and artworks, and their corresponding backgrounds. The history of graphic design as a whole is so vast that it would simply be impossible to cover it in its entirety. After a thorough investigation of the book, I have found there to be a particular topic that Eskilson has missed in his discussion.
An area of graphic design that the textbook seems to be lacking in is graphic design in actual commercial use. A large portion of the book focuses on graphic design in advertisements and posters for various products, however, there is no focus on the actual product itself. When it comes to advertising, what catches attention is initially the advertisement, but what retains it is the physical product. If the ad is captivating but the product lacks in design, there is a lower chance for the product to be purchased.
There are several instances in graphic design history where the design of the product is actually the driving force in its success. Probably the most recognizable one to date would be the Campbell Soup can design. While it did not gain its popularity from the design alone, it was a crucial factor in catching the attention of Andy Warhol, who was the one to extend it to the masses as a work of art.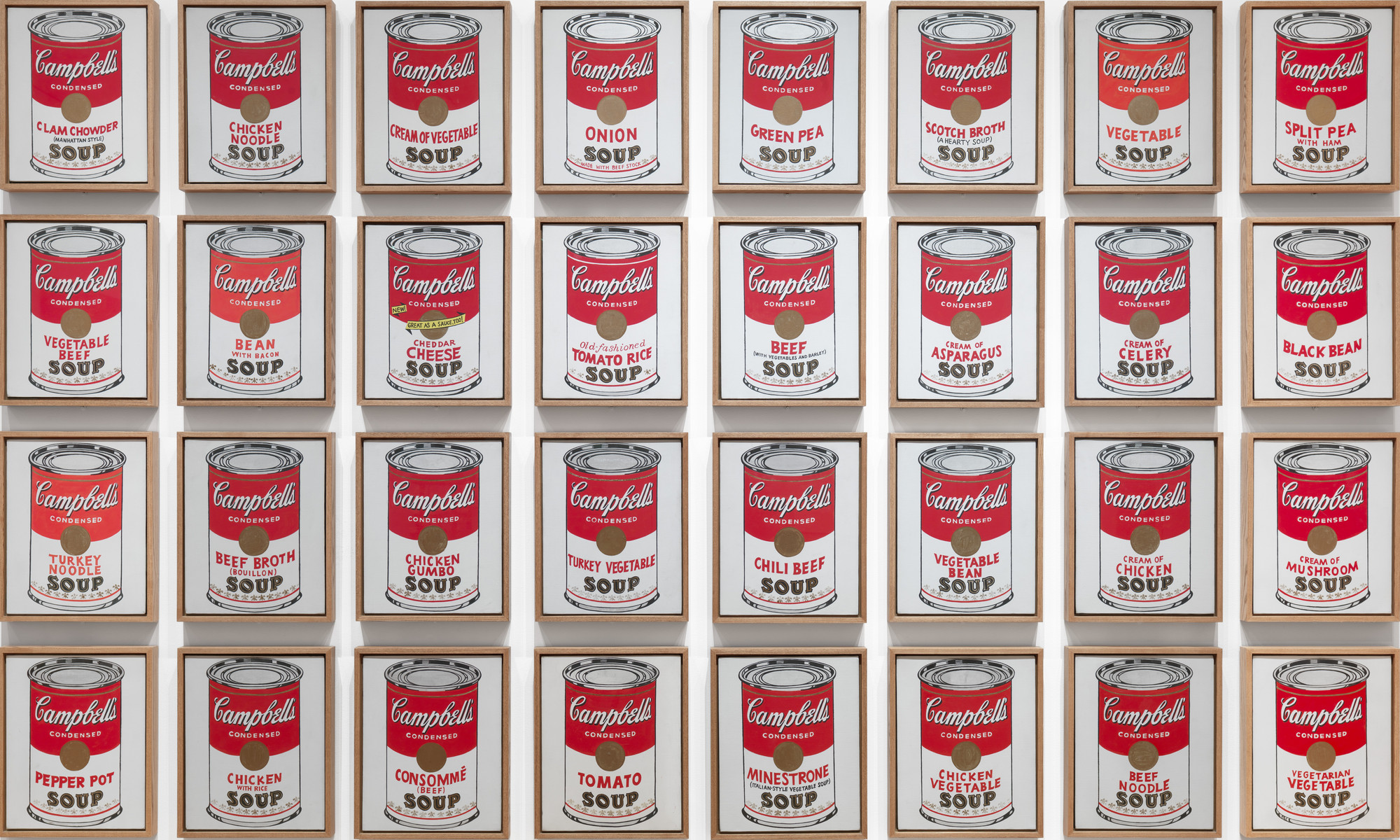 Andy Warhol, Campbell's Soup Can 1962
For the most part, graphic design for advertisements resides on a two-dimensional plane, usually coming in the form of a poster in a newspaper. When looking at the design of the actual product, there is a physical element to it that adds more depth and complexity to the art. Artists would have to consider the shape of the product as well as its functionality and come up with an interesting way to sell it to customers. There are also physical restrictions that artists would have to work around, and by looking at the product, the viewer could extrapolate on how they overcame those impediments.
I believe product design has a lot more to offer in terms of studying graphic design when compared to advertisements. It would be a good addition to add a section on this in the textbook since it allows the reader to gain a better sense of the design process and ideation through its physical design, as oppose to simply interpreting the artist's intentions from a poster.