One aspect of graphic design that is absent from Stephen Eskilson's Graphic Design: A New History is that of the greeting card. Used by hoardes of people every day, greeting cards are one way that text and visual elements combine to create meaning.
There are many different reasons to use greeting cards:
to celebrate milestones in the lives of loved ones such as birthdays, marriages, anniversaries, graduations
to express condolences when loved ones are grieving the loss of  spouses, family, friends, or pets
to remind your loved ones you are thinking of them, whether travelling or at home, or
to observe various religious or cultural holidays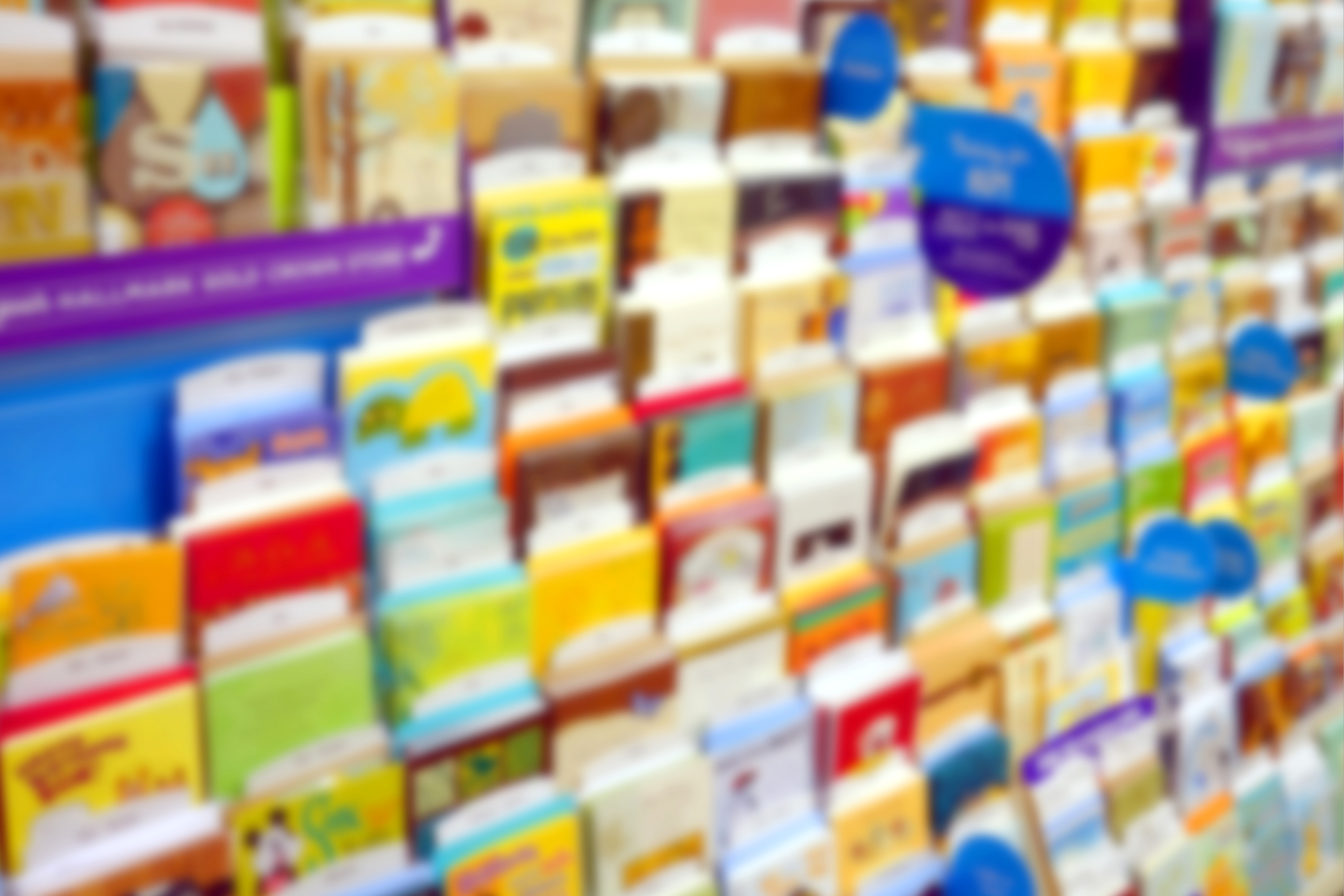 Greeting cards and postcards come in all shapes and sizes and can even include tactile surfaces, musical elements, pop-ups, or novelty items as part of their overall design. There are definitely different aesthetics of cards within even just one "occasion" of greeting cards. for example, birthday cards are commonly broken down into sections and subsections depending on who they are directed to and from whom they are gifted. One specific design does not work for every occasion, not even a card with a blank interior.
The printed ephemera of the greeting card has a rich history and contemporary digital counterpart that is worth including in a text about graphic design history. The birth and the (projected) death of paper greeting cards would be an excellent topic to explore the kinds of design people use to express feelings to other people. Greeting cards are not static, they are passed from one person to another, often passed through the hands of many a letter carrier.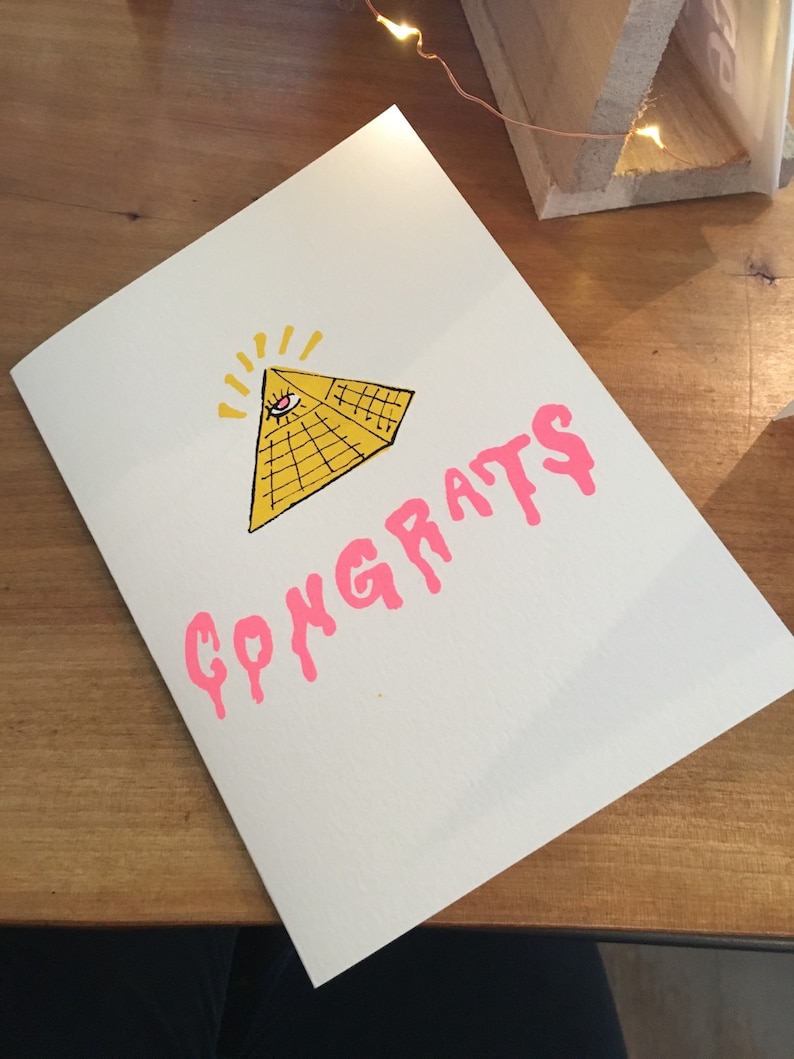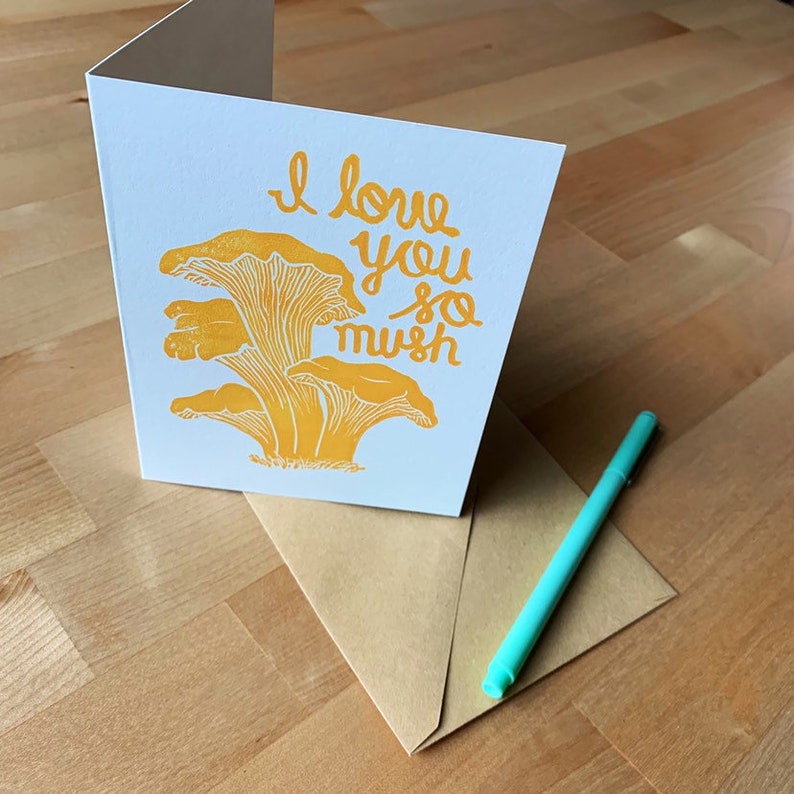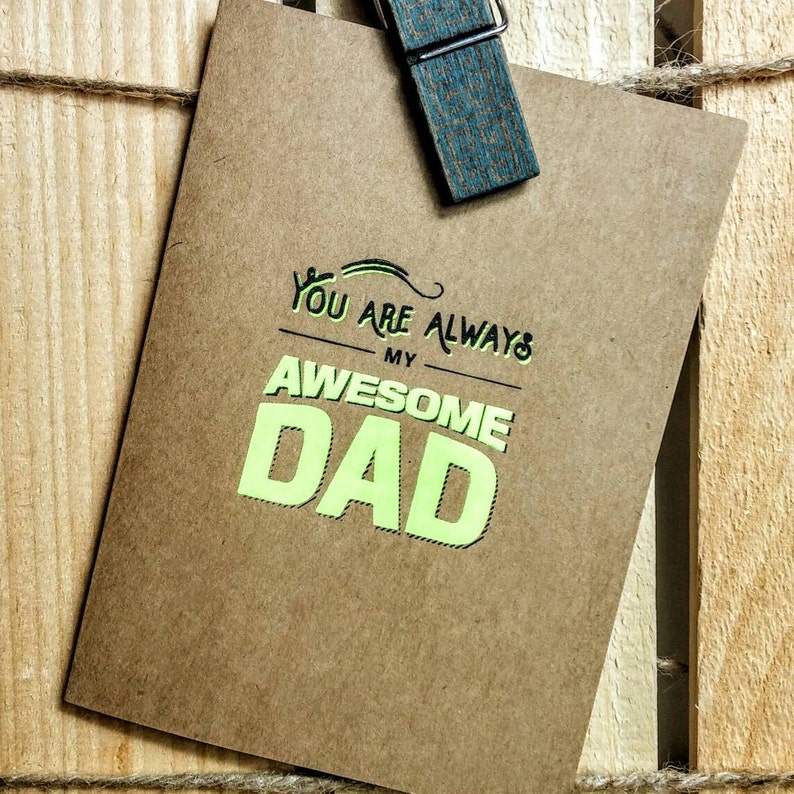 I would love to see information about specific designers from companies like Hallmark Cards, Carlton Cards, Clintons given short features, alongside independent card designers. A quick scroll through listings on handmade sites such as Etsy show that there is still an interest in designing, crafting and printing, buying, and mailing greeting cards. And I most certainly don't know anyone who doesn't love to get mail.
There's something about physical pieces of mail that hold more emotional weight than a text, email, or Facebook post.