An object I hate: Patton PUH680
I can not say that I have interacted with a sufficient variety of space heaters to hold a preference or be knowledgeable of any models which would be completely satisfactory, but I find the presence of just about any space heater to be preferable to an otherwise inadequately heated room. It is for such reasons I find any poor function to be quite bothersome; any complaint is likely to apply to many different space heaters. The interaction model is fairly well mapped out: everything is labelled and usefully visible (aside from an off switch), appropriate physical constraints and affordances are in place, tilt sensors and indicator lights prevent fires… Why do I hate it? One naturally assumes that the thermostat will regulate the temperature at a stable comfortable level with little need for adjustment; one wants to set it and forget it. In practice, the temperature fluctuates widely,  the machine toggles on and off in annoyingly staccato intermittence, and requires constant adjustment and monitoring to avoid turning an insulated room into a sauna. An otherwise decent design fails to live up to the perceived interaction model because the system model regulates temperature by comparing the desired temperature with an internal reading of the machine rather than the ambient environment it is influencing.
An object I love: OXO POP Container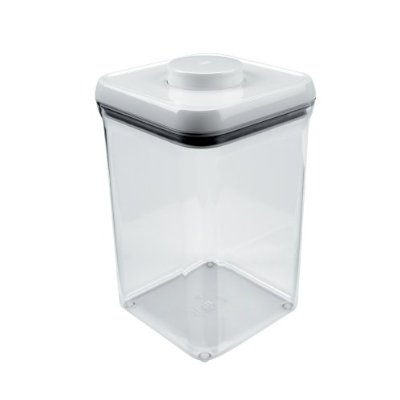 I, like most sensible people, lack enthusiasm for sealed containers given the numerous bad designs out there. One quality that makes OXO POP containers impressive is simply that they are able to elicit my attention at all. The widened square rim affords appropriate placement of the top. The push button pops out when open, affording a lifting grip and making the status of the seal visible. When sealed, the button is flush, providing constraint against accidental opening. The sealing mechanism maps a simple one touch operation and provides pleasant tactile, visual, and audible feedback when the operation is successful.
Choosing an object I hate was not difficult (choosing one I hate most might have been). I think the challenge I faced finding something I loved relates very deeply to the sort of massive dissatisfaction with design incompetence which drives me to industrial design. I can't seem to delegate anything that I want done well so I must strive to satisfy them myself.