Nowadays there seems to be very little innovation in the realm of movie posters. The same compositions, color schemes, poses and graphic treatments are recycled, and circulated all around the movie industry. Especially in Hollywood, there's a high chance that any recent movie poster you see is an unoriginal remake of an tried and established poster format. This makes film posters – in my opinion – an increasingly boring and uninspired example of graphic design today. It's intriguing to ponder why this is the case.
However, there's a specific style of movie posters which, while not completely original, is almost always unique and never fails to hold my attention. This is the illustrated style. Posters illustrated by the hand of an artist, usually incorporating illustrated typography as well. A modern example of this sort of poster would be Stranger Things' classic poster illustrated by Kyle Lambert, or more recently the poster for Once Upon A Time In Hollywood illustrated by Steve Chorney . These posters posses a an enchanting quality to them largely because of the of painstaking detail in the illustration and the amount of time and attention that surely went into their production. Illustrated movie posters were most popular from the early 1940's when fantasy films rose to popularity in an effort for the movie industry to recapture the attention of the public that now had Television screen for entertainment., up until the 80's at the advent of computerized special effects (History of Movie Posters | FFFMovieposters.Com). Some of the most iconic illustrated movie posters are that of Star Wars and Indiana Jones by Drew Struzan. These posters posses a charm that is almost universally recognizable.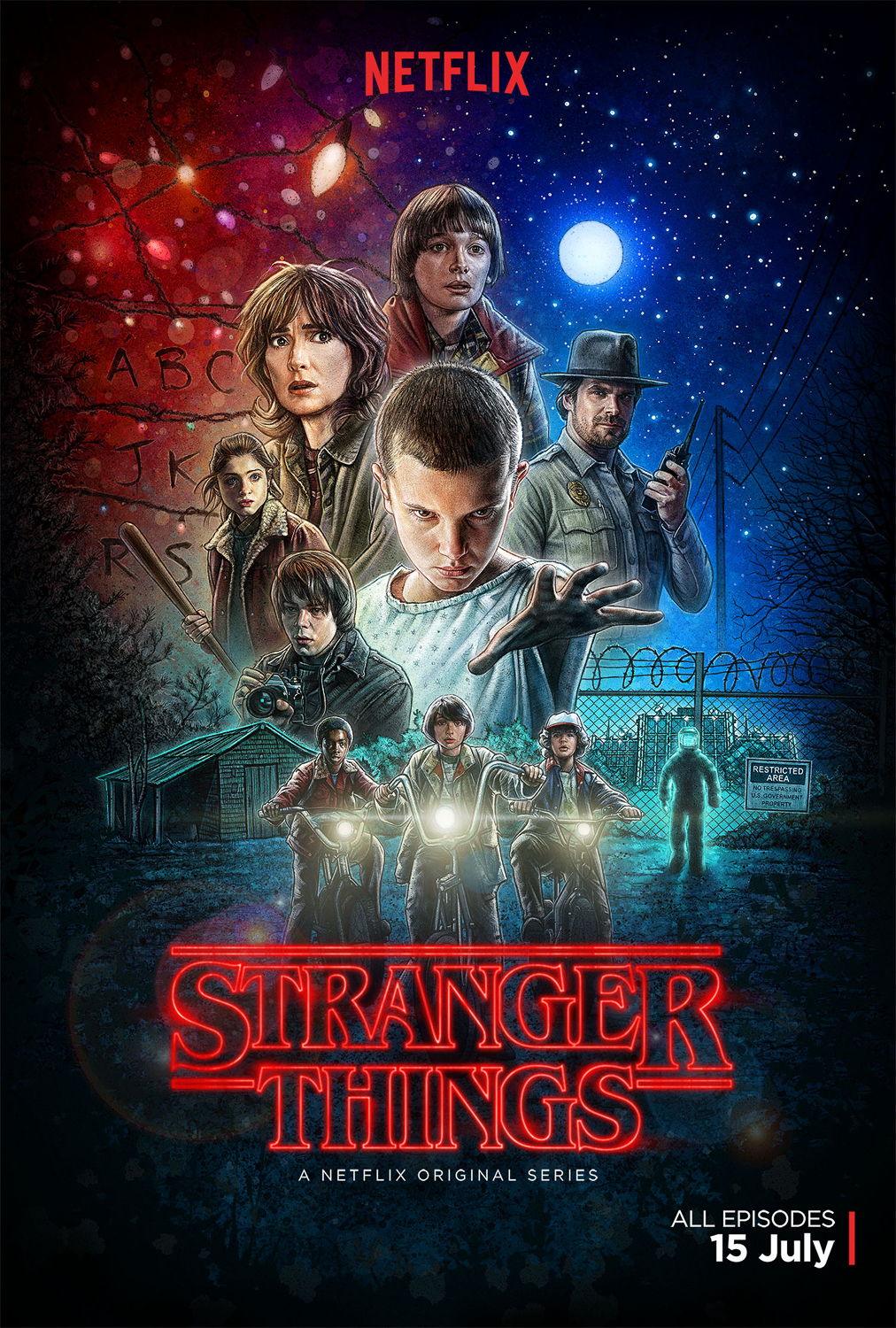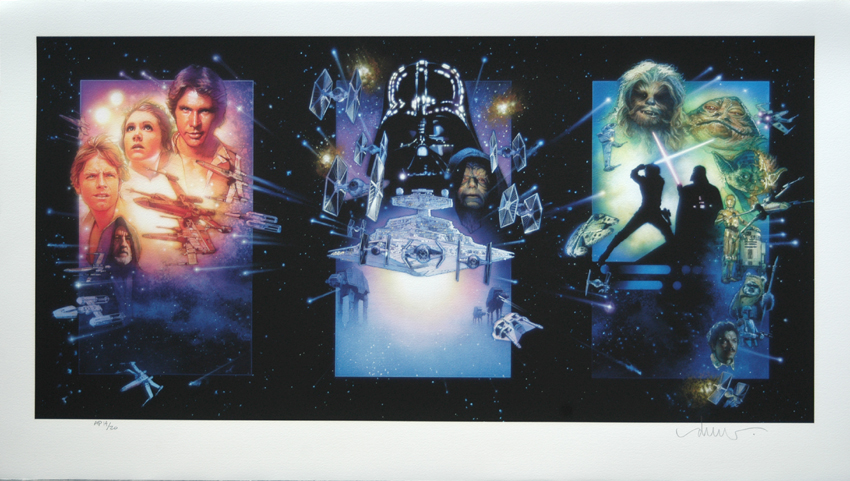 The illustrated movie poster is making something of a comeback today. Relatively few productions today patronize artists to illustrate their posters, those that do are usually deliberately trying to express a retro or nostalgic style, films such as Baby Driver or Read Player One which have either an aesthetic/theme that hearkens back to the older generation or that try to capture a nostalgic period. Or Deadpool which uses it for satirical intent. But regardless of the reason for employing this style of film poster, the effect is grand, effectively breathing life and expresses a uniqueness and fantastic wander that would make one at least curious to see what such a film might be about. Especially when placed next to the repetitive film posters of today, this style is truly one of a kind.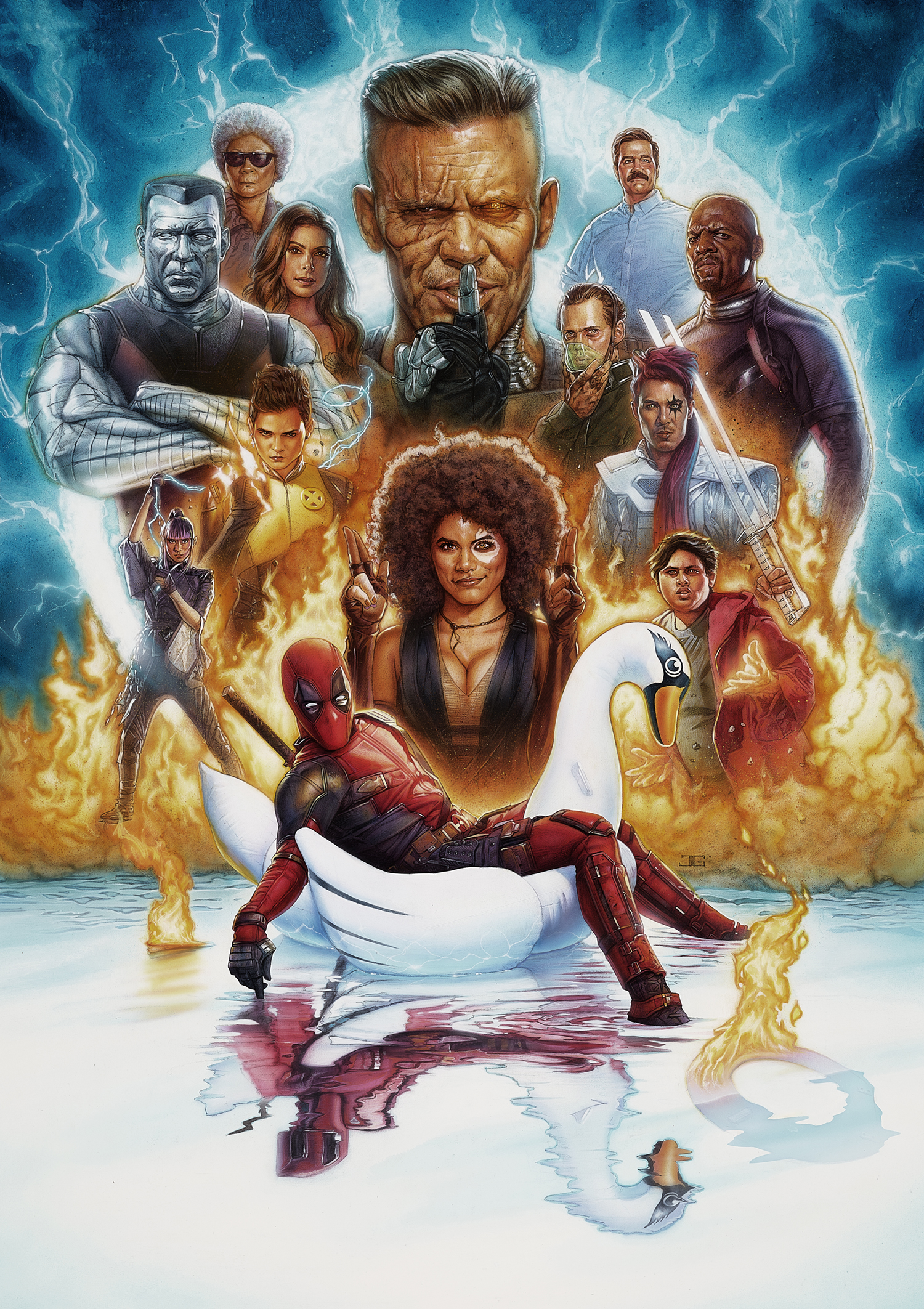 Citations